Production
Reliable, high-quality production facilities supported by highly advanced systems and highly trained personnel
Quality Assurance Meeting International Standards
Stable supply of reliable products with assured quality
We enforce quality assurance standards supported by validation* technology developed through our many years of experience as a pharmaceutical company. We are stably supplying world-level high quality products.
We have established a dual manufacturing system with Fukushima and Kumamoto Factories backing up each other so as to enable stable supply based on our BCP (Business Continuity Plan) even in the event of accident or disaster.
---
*Validation: Establishing documented evidence which provides a high degree of assurance that a specific process will consistently produce a product meeting its pre-determined specifications and quality attributes
Advanced Control System/Equipment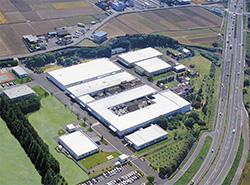 Highly advanced control system and state-of-the-art equipment that help maintain high quality
To produce high-quality products, we have introduced a high-level management system and state-of-the-art equipment. We have established a "backbone operation system" which unifies the management of all steps from the purchasing planning for raw materials/equipment, production planning, and shipment status at each factory to the accounting/financial affairs at the head office and support for efficient production systems. We have organized our SCM (Supply Chain Management) system to provide a stable supply of high-quality products at low costs. In addition, we have achieved high-level production systems with international competitive power, such as c-GMP* which prevents human errors as very strict standards for manufacturing management and quality management of drugs, and our manufacturing management system (MES) and quality management system (LIMS) that are oriented to PIC/S*.
---
*c-GMP: Abbreviation for Current Good Manufacturing Practice.
Product management and quality management standards provided by the U.S. F.D.A. (Food and Drug Administration) regarding construction, equipment, production lines, production information systems, and operations in drug manufacturing facilities for good-quality drug manufacturing.
*cPIC/S: An organization established for the purposes of "provision of GMP standards harmonized in the areas of drugs and international development, implementation, and maintenance of quality systems of audit agencies." Its members include EU and the US FDA. The GMP guidelines of PIC/S are becoming world standards.
Quality Assurance Meeting International Standards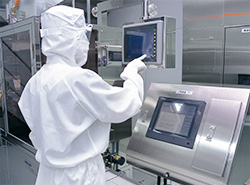 Dynamic progress in the contract manufacturing business, incorporating a highly advanced quality control system
SANWA KAGAKU KENKYUSHO is also proactively expanding not only company's own products but also contract manufacturing business utilizing production equipment with a quality assurance system meeting international standards and high-level management systems. Currently, we are conducting contract manufacturing for multiple major pharmaceutical companies and accumulating many achievements. In addition, we have organized comprehensive security systems such as management of confidential information at outsourcer companies.
Production Technology Research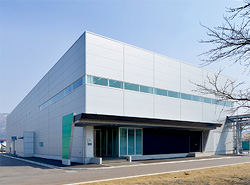 Contributing through transfer of technologies, stable production, improvement of processes, and handing down of technologies.
To contribute to the improvement of each patient's quality of life in response to various needs in healthcare fields, we are conducting technology research on the construction of production systems which enables stable supply of high-quality drugs. We promote trial production, research of analysis/evaluation, and research for improvement of processes of actual production in order to shift in a stable manner from the experimental stage to actual production stage for manufacturing of drugs. Also, we thoroughly conduct comprehensive human resources training programs simulating the actual production fields, and promote handing down of production technologies and knowledge in addition to homogenization of skills that have been acquired over many years at factories.
Training of Employees at the Production Site
Various programs and training activities to develop employees responsible for maintaining high quality.
We genuinely believe that quality is not only the product of hardware such as equipment and management systems, but also the people engaged in the actual operation. Therefore, we commit a lot of energy to training and educating our personnel. The training includes various in-house certification systems, competency-based GMP training, small-group on-the-job training schemes, and various other training programs in tune with day-to-day activities to enable our employees to improve and develop.